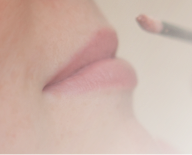 Learn how to look gorgeous and flawless with a personal make-up lesson. Discover how to enhance your face shape and features quickly and confidently. This is a fantastic fun way to breathe new life into your look.
In this lesson you will learn how to apply your make-up quickly, effectively and in the right colours to suit your natural colouring and personality. You take away a personalised workbook detailing all the make-up advice given to you, plus hints and tips to keep you looking your best
How it works
To ensure that you get to grips with the techniques and applications I show you, you'll be taken through the make-up application process slowly. I'll give you time to see exactly how to apply the products and the various shades that will flatter you. There's plenty of time to discuss different looks and ask questions, and so that you remember everything, I'll record all my advice on your personal make-up information sheet.

A full range of colour me beautiful make-up and skin care products are available to try and buy during your make-up lesson.
Make-up lessons are ideal for groups as well as individuals. So, if your friends, family or work colleagues want to enjoy fun make-up advice then just contact me.